Here are some picture of the classroom.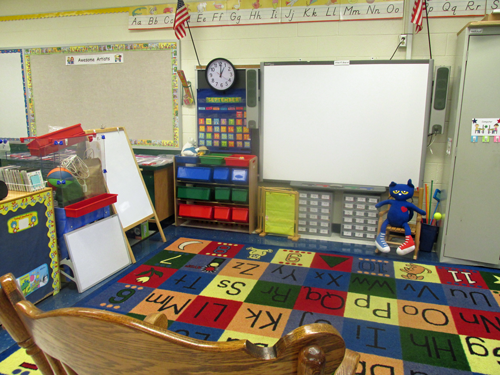 Whole Group/Carpet
This is where the students participate in group activities, listen to stories, and use the SMARTBoard. During center time, your child practices literacy skills such as alphabet recognition, rhyming, and much more. Your child will also love doing large floor puzzles in this area!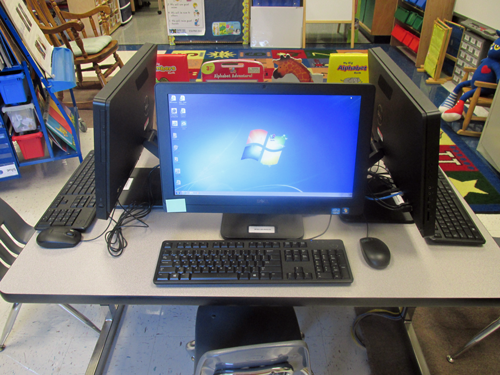 Computer Center
Students use the computers to participate in various learning activities. Activities are teacher directed and monitored to ensure student safety.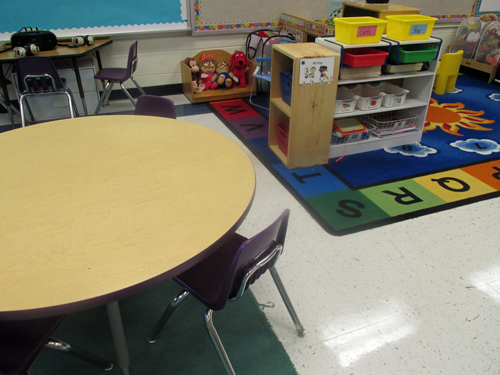 Writing Center
This is where your child practices his/her writing skills. Students have a variety of resources and materials available as they explore and develop this crucial skill.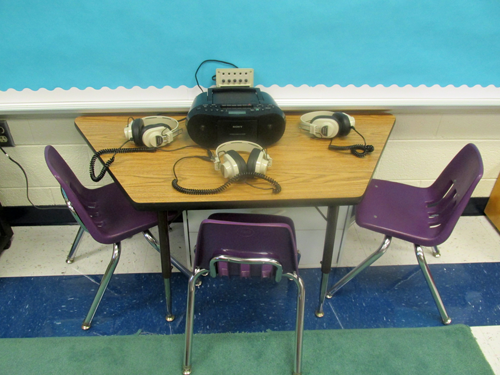 Listening Center
In addition to listening to stories on the carpet, children are able to use the Listening Center to listen to stories. They will also play listening games with their friends!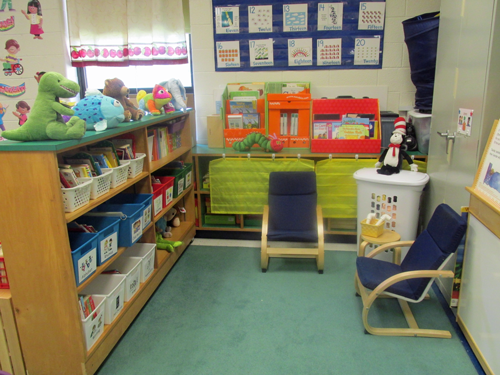 Classroom Library
Students will learn to love books in this center! There will always be a variety of books on different topics to choose from, as well as poems and big books.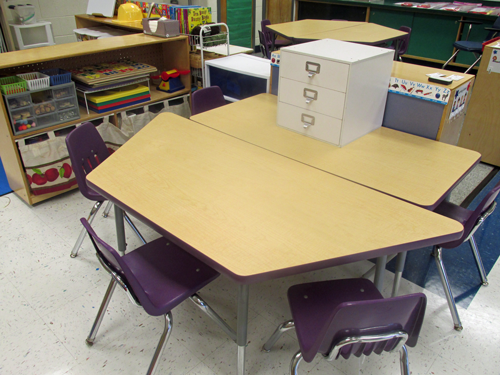 Learning Games
This area is open during many parts of the day. Your child will do a variety of center activities, including playing games, working with the teacher, and much more!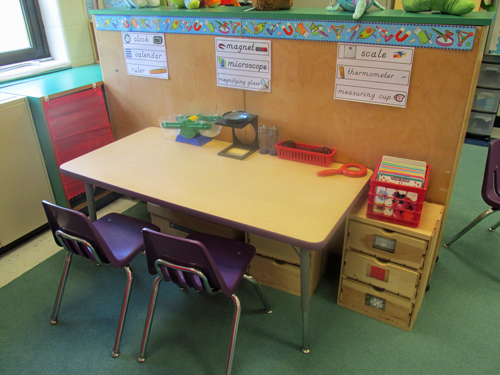 Exploration Station
Children are curious about the natural world. In this center, children are given the opportunity to explore and learn about magnets, animals, plants, and many other topics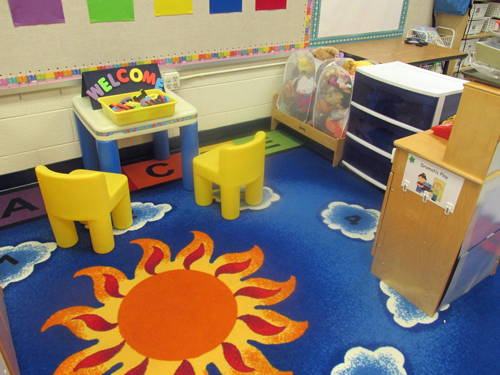 Dramatic Play Center
Your child loves to come to this center and pretend play with
other students!

Engineering Zone
In this center, your child works with other students to build many different things! During the year, different building materials such as blocks, Legos, Lincoln Logs, and other materials are used.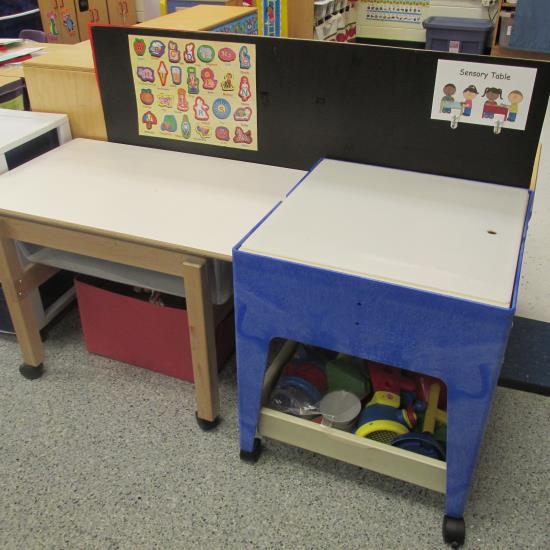 Sensory Table
During the year, this area is filled with a variety of materials and textures for your child to explore. Examples include sand, water, rice, and many more items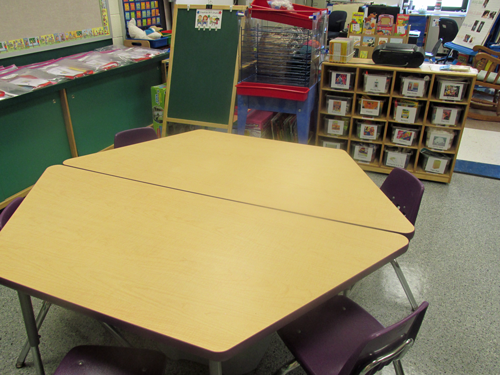 Creative Art Studio
Your child will learn to cut, glue, and use other fine motor skills to create a variety of projects. Some activities will be teacher-directed, but your child will also get to make many free choice art activities.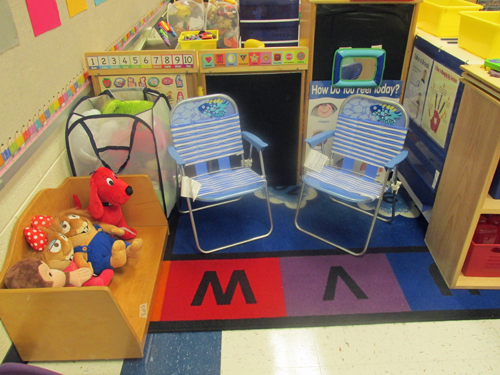 Relaxation Station
Your child may need to take a break to calm down during the day. This is a safe place where children can recover from being upset or angry, and then they may rejoin class activities.